Well, apparently if you just save your blog post as a draft and don't actually click the publish button then it won't automatically post when you set it too... :/ Oh well! Here are the deets, even if they are kinda last minute...
Join me in the forum and chat room over at SNP for a fun speed scrap on 10/1/13 at 12pm CST (10am PST, 11am MST, 1pm EST). The flier below is linked to the Speed Scrap forum.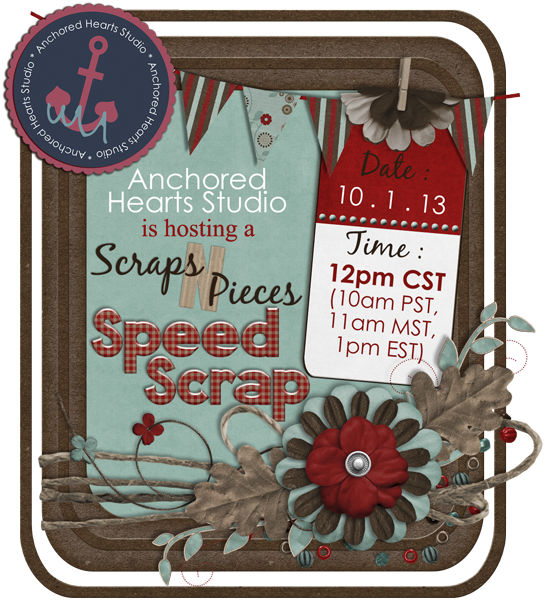 The participation prize for this speed scrap will be the Anchored Hearts Studio new mini kit, Spooky...